Build Brand, Authority and Trust with Search Engine Optimisation (SEO) and Digital Marketing Packages from Little Fire Digital. Search Engine Optimisation is the process improving your website and domain to reach the largest number of potential customers as they search the internet.
Organic What?
Getting Search Engine Optimisation right means that, on searching for terms related to what you're selling, your website will appear in the first few 'organic' search results on Google.
Google sells a lot of advertising on its search results pages – it's where they make their money. But the organic results appear below the paid adverts and to the left of the page. Unlike adverts which cost money (and only appear if the advertiser is prepared to 'bid' for their presence there), once your results are there, they are there for free and will stay there until a competitor comes up with a page more relevant to the users' searches.
Research shows that organic search results are more trusted by users. The paid adverts are more prominent but the organic results get the clicks and the subsequent site visits.
So How Do I Get There?
Speed is key. Google and other search engines consider a website's loading speed when determining search rankings. Faster websites are often given preference because they provide a better user experience. Google has even introduced specific ranking factors related to page speed, such as the Core Web Vitals.
Speed may be key content is king. Google can only sell that advertising space if lots of people come looking for information. Google works hard to identify and promote content that genuinely answers the customer's request. If you really are selling the best curry in Sheffield and can explain why, then Google is more than likely to show me your site when I search for "best curry sheffield".
But the internet is a busy place, in most markets, competition is fierce and normally just putting good content together isn't quite enough That's where Little Fire Digital SEO services can help.
Do I Need SEO?
Most probably, a new website will be indexed and is likely to rank well initially. If the site has been built by Little Fire Digital we will, most likely, have researched keywords and written copy optimised to perform well on search engines.
Most well-made sites perform well at first.
But if your content stagnates, Google will tend to lower its ranking.
Your competitors will see what works on your site and steal some of your thunder.
Search trends change, if you don't acknowledge these changes and adjust your site accordingly, your search ranking will drift.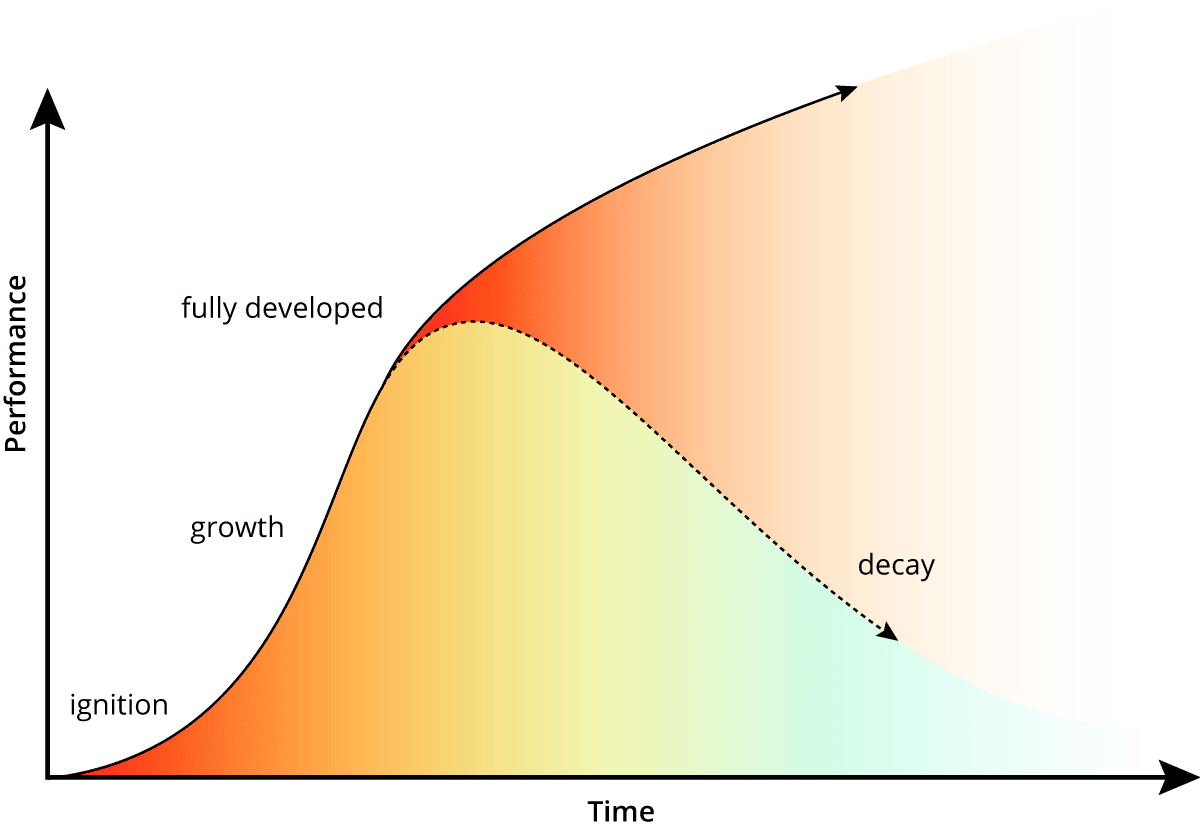 SEO Packages from Little Fire Digital
When we launch a site, it will be SEO ready – we match our site structure and, as far as possible, the content to match the words relating to your business for which people are actually searching. Little Fire Digital Ltd offers simple, easy-to-understand SEO packages to keep your site moving up the search engines.
Every website is different, and the goals of the website can vary widely. Rather than offering a fixed list of services at given price points, Little Fire Digital uses dedicated software to identify and improve any site's weakest aspects. We work to mitigate those and achieve the greatest benefit, whatever the budget.
SEO is not an instant process. The minimum term for SEO packages is six months.
Ignition Package
Consistent incremental improvements to the website to maintain search rankings and over time, produce a lean, highly-optimised site.
From £285 pcm
Growth Package
Actively build your online presence and get ahead of the pack. A monthly strategic programme of improvements, new content and performance tweaks to push your site forwards. Implement conversion tracking for analytics.
From £750 pcm
Combustion Package
Get to the top faster and stay there. Build your domain authority and brand awareness with regular content marketing, continuous reviews of existing content and continuous technical improvement. Find new audiences and optimise content for them. Regular review of conversion tracking
From £1250 pcm
Pay-Per-Click Advertising (PPC)
With Little Fire Digital's PPC services, clients can maximise online advertising ROI. They create and manage strategic pay-per-click campaigns across platforms like Google Ads and social media, driving immediate traffic and conversions while ensuring efficient ad spend.
Little Fire Digital takes charge of your social media presence. They curate engaging content, schedule posts, and interact with the audience to build a strong online community. This service fosters brand loyalty, increases brand awareness, and drives user engagement.
Email Marketing
The email marketing service offered by Little Fire Digital enables businesses to connect with their audience effectively. They create and execute email campaigns that deliver personalised content, increase brand recognition, and drive conversions and sales.
Analytics and Reporting
Little Fire Digital offers comprehensive analytics and reporting services. They track key performance metrics, provide valuable insights, and offer data-driven recommendations, helping clients make informed decisions to improve their digital marketing strategies and achieve their business goals.
SEO and digital marketing are broad topics. Find out more and how we can help you with a FREE, no commitment consultation.